CUSP Institute videos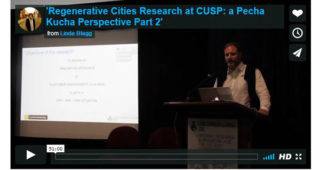 Our video channel provides a broader insight into what we do and how our researchers are helping move towards a more sustainable future.
From our Director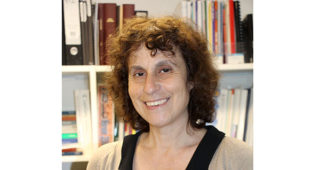 Professor Dora Marinova is Director of the Curtin University Sustainability Policy (CUSP) Institute. Her research interests cover innovation for sustainability, technology policy and development, human values and partnerships.
News
CUSP Institute researchers Talia Raphaely and Dora Marinova have been recognised at this year's World Book Gourmand Awards, which annually honour the best food and wine books, printed or digital, as well as food television, from around the globe.

Professor Peter Newman from the Curtin University Sustainability Policy Institute, comments on the debate about carbon capture and storage in Australia.

On the night Donald Trump won the US election, Doug Ratliff of Richlands, owner of struggling shopping malls in a region hit hard by coal closures, said Trump "gives people hope" that these ailing industries can be brought back to health. But the reality is that Trump won't be able to do it.