News
25 Feb 2021
CUSP is having a policy debate Forum for the WA Election on:
CUSP is having a policy debate Forum for the WA Election on: Transport and Planning Ideas for WA
Location: The Atrium, 168 St Georges Terrace, Perth
Time: 4 – 6.30pm
Date: Thursday 4th March.
Speakers:
Greens – Brad Pettitt,
Coalition – Libby Mettam,
ALP – Hon Rita Saffioti.
Chair: Peter Newman
RSVP to Christine Finlay at: Christine.finlay@curtin.edu.au or 9266 9042
Note: The room will hold 100 so with social distancing the first 50 to RSVP will be able to attend.
The event will be filmed and made available on the CUSP website.
The attached Discussion Paper is available as a thought starter.
The Australian Agreement

Readers are encouraged to use this summary of what would be required if Australian governments, industry and householders were going to fulfil the requirements of the Paris Agreement. It sets targets and enables updates. It was developed by Dr Hugh Finn and Professor Peter Newman from Curtin and Professor Bill Hare and Professor Ursula Fuentes Hutfilter from Murdoch.  If Recovery is to be consistent with our Paris commitments then the next economy must build the Australian Agreement into every program and project.
CUSP Book voted Best in World
Professor Dora Marinova and Adjunct Postdoctoral Fellow Dr Diana Bogueva from the Curtin University Sustainability Policy (CUSP) Institute have been recognised for their contributions to the book Environment, Health and Business Opportunities in the New Meat Alternatives Market, which was voted number one in the world in the Vegetarian Writing category in the Gourmand World Cookbook Awards 2020. Dora and Diana edited the book and contributed five of its 16 chapters.
Master of Environment and Climate Emergency
This master by coursework is a Curtin research-led flagship course that leverages local and global partnerships to provide you with an advanced and unique education experience.
The master degree, which is achieved over your second year of study in the Environment and Climate Emergency course, offers problem-focused and work-related learning experiences that are tailored to your interests and can open pathways to future research.
This course consists of two core dissertation units, research methods units and optional units to support your final dissertation. Your chosen research dissertation topic will be guided and oriented by an experienced supervisor throughout the course.
You will have the opportunity to engage with the latest research related to your topic at the innovative Legacy Living Laboratory (L3), a state-of-the-art data visualisation space and research facility. L3 is also a meeting place of researchers, practitioners and industry and government partners, providing an ideal hub for learning and networking. Content is supported by demand-driven research at the Curtin University Sustainability and Policy (CUSP) Institute.
The master degree comprises three levels of study, with completion of one level providing credit towards the next. You can choose to exit the degree at the graduate certificate or graduate diploma level.
Students who complete the master degree to a high standard may apply for doctoral-level studies
The course will be ready to start in Semester 1, 2020. To enquire, please contact Dr Mariela Zingoni, or apply now.
11 Dec 2019
CUSP book on meat alternatives market wins prestigious World Book Gourmand Award
A book edited by Curtin researchers about the booming meat alternatives market was recognised at the 24th World Book Gourmand Awards, which honour the year's best food and wine books and television from around the world.
Adjunct Postdoctoral Fellow Dr Diana Bogueva and Professor Dora Marinova from the Curtin University Sustainability Policy (CUSP) Institute together with Dr Talia Raphaely, a former Curtin PhD student and staff member, and Dr Kurt Schmidinger from the University of Vienna, co-edited and co-authored several of the chapters of the book Environment, Health and Business Opportunities in the New Meat Alternatives Market, which was the Australian winner in the Vegetarian category of the awards. The book includes chapters by 31 contributors from 12 countries across the globe.
This publication sends a strong message that dietary choices and changes in the way we produce and consume food are an important component in responding to the environment and climate emergency. Together with new innovations and technologies in the areas of energy, transportation, buildings and industry aimed at combatting climate change, similar creativity, imagination and resourcefulness are applied to food. The book looks at the future of food in a time when an increasing number of people are developing better awareness and embracing new dietary habits to protect their own health and that of the planet.
The book is now in the run to compete against winners from other countries in the Vegetarian category of the international Best in the World Book Gourmand Awards in 2020.
See Curtin's Press Release about the book's award.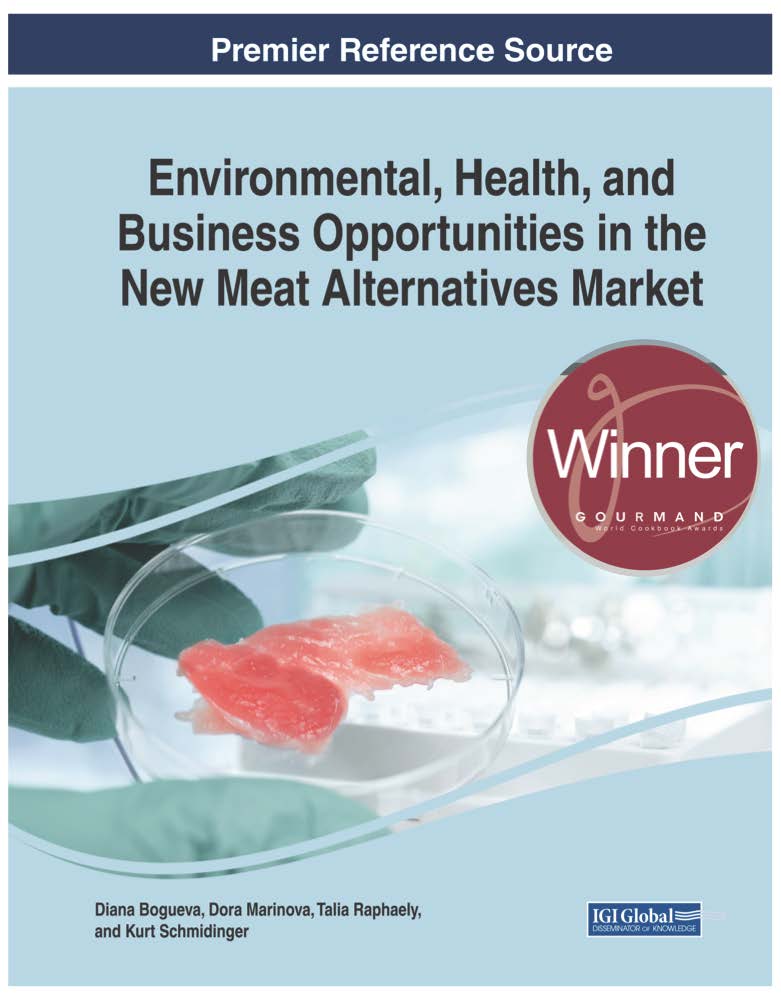 9 Dec 2019
6PR interview with Professor Peter Newman
30 Sep 2019
Climate action.
On Curtin's podcast, The Future Of.
31 May 2019
Buried Treasure
Josh meets up with Professor Kingsley Dixon, who has developed a breakthrough in terrestrial orchid propagation, cutting growing time from years to months!
https://www.abc.net.au/gardening/factsheets/buried-treasure/11165542
10 April 2019
Curtin gets millions to spark up battery centre
CRC Future Battery Industry reported in an article in West Australian
6 Feb 2019
Gian de Poloni's interviewing Professor Peter Newman on the 40th anniversary of the announcement of the closure of the Fremantle train line
4 Dec 2018
RENeW Nexus Project – Perth.
Today Tonight segment that aired on Channel 7 on December 4th, 2018.
2 Dec 2018
Radio National 'Future Tense' on Trackless Trams
Trams without tracks, poles or wires
https://www.abc.net.au/radionational/programs/futuretense/trams,-bots-and-solar-roads/10558258
19 Nov 2018
CALL FOR PAPERS for Special Section on "Blockchain and AI enabled 5G Mobile edge Computing"
IEEE Transactions on Industrial Informatics (Impact factor 5.430)
http://www.ieee-ies.org/images/files/tii/ss/2019/Blockchain-and-AI-enabled-5G-Mobile-edge-Computing-2018-11-10.pdf
16 Jan 2018
WA to be hit by China recycle ban
https://www.perthnow.com.au/politics/local-government/wa-to-be-hit-by-china-recycle-ban-ng-b88716545z
9 June 2017, Curtin University
Low meat diet book wins prestigious World Book Gourmand Award
CUSP Institute researchers Talia Raphaely and Dora Marinova have been recognised at this year's World Book Gourmand Awards, which annually honour the best food and wine books, printed or digital, as well as food television, from around the globe. Read more
1 June 2017, The New Daily
'Carbon capture' technology is nothing but a smokescreen
Professor Peter Newman from the Curtin University Sustainability Policy Institute, comments on the debate about carbon capture and storage in Australia. Read more
No politician can singlehandedly bring back coal – not even Donald Trump
On the night Donald Trump won the US election, Doug Ratliff of Richlands, owner of struggling shopping malls in a region hit hard by coal closures, said Trump "gives people hope" that these ailing industries can be brought back to health. But the reality is that Trump won't be able to do it. Read more.
15 November 2016, The Conversation
Josh Byrne to lead national zero energy homes project
Environmental scientist and television presenter Josh Byrne is set to lead a new project to help get developers building zero energy homes. Read more.
18 March 2016, The Conversation
"The 30-minute city": how do we put the political rhetoric into practice?
About more than urban rail and other transit projects, this goal means transforming our cities into centres of activity where work, study and services are all close by. Peter Newman, Curtin University. Read more.